about-us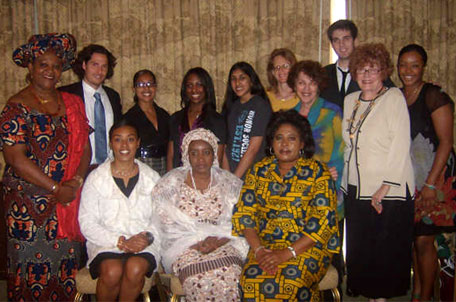 About Us
Our Origins
Global Impact Foundation strives to make a difference in our interdependent world, in which the circumstances of one community have global consequences.
Traditionally disadvantaged Sub-Saharan Africa continues to suffer from the world's highest incidence of HIV/AIDS, preventable childhood illnesses, and other diseases that claim lives at exponentially growing rates. Seventy percent of the world's adult victims of HIV/AIDS and 80% of all infected children live in this region. The highly visible exploitation of women and children that blights this region's impoverished and marginalized communities demonstrates the need for change.
In response to the plight of these women and children, schoolteacher Mabel Obi founded Global Impact, a non-profit tax-exempt organization, in 2002. The foundation is committed to providing the essential resources these populations needs to thrive.
Our Mission
Global Impact is dedicated to enhancing the quality of life in Africa's communities by promoting education, health initiatives, disease prevention, environmental awareness, and social responsibility. We are committed to making a difference by providing sustainable programs that inspire, motivate, and empower Africans to make better choices and to strengthen their communities.
Our Vision
We foresee healthier, economically developed, and empowered communities in Africa.