Filantrypico™ has sponsored her first child.
We are sponsoring a child from World Vision. He is from Mexico and his name is Jacob. He is 9 years old. He lives about 400 miles from Mexico City in a poor village. We will be sending $35 a month.
Want to Sponsor a child? Visit World Vision now and be part of the solution – it's not just your world, it's our world!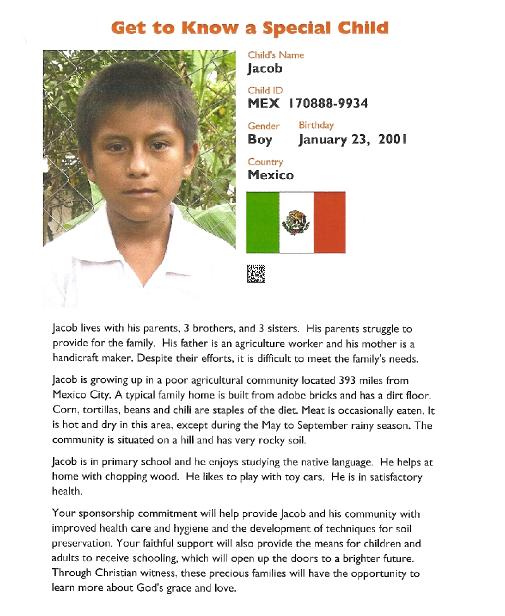 Additional Projects
Ivan & Ivon™ Charities is also involved in working in the Phillipines, and in Afikpo, Nigeria,bringing assistance and education to the people struggling to survive there with limited resources, education, and medical supplies.